Icom IC-7800 Transceiver For Sale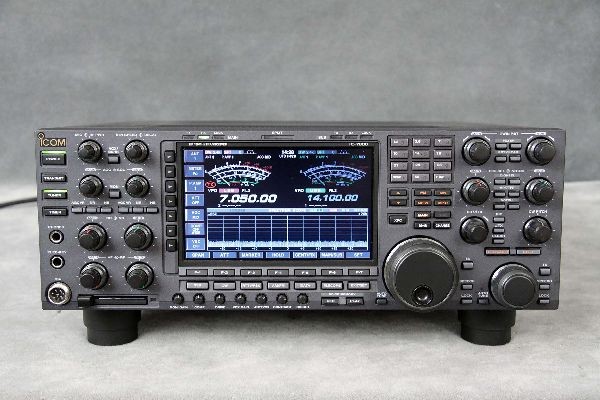 The Icom IC-7800 is a high end ham radio, arguably the best of the best! Below are sources/links of both current new and used models for sale. This large sized transceiver is not for the faint hearted, this one is a heavy monster and will take up a good chunk of desk space, but the level of performance obtained is well worth it!
Click here to View Current Icom Ham Radios For Sale
Sets a new standard of performance!
Just a few of the new standards set for by model include:
4 x "Ultra" fast 32 bit DSP Processors!
By having four independent digital signal processing units, the IC7800 responds to operating changes in an instant, as each DSP unit has a dedicated function. While there is one for each receiver, this includes the AGC and Filter controls, there is a chip dedicated for transmit as well as a DSP unit for the Spectrum Scope.
+40dBm 3rd order intercept point!
(3rd order Intercept Point) provides a considerable amount analog circuit performance combined with cutting-edge digital technology results in an astonishing 110dB receiver dynamic range and a +40dBm IP3 in the HF bands.
Lower internal phase noise!
The IC-7800 uses double conversion based on a DMOS FET 1st mixer and a newly developed image rejection mixer for the 2nd stage. The 1st mixer stage is driven with a signal from the high-drive Local Oscillator with excellent C/N. The image rejection mixer for the 2nd stage reduces signal distortion through IF processing and provides a high-fidelity signal to the DSP unit.
Click here to View Current Icom Ham Radios For Sale